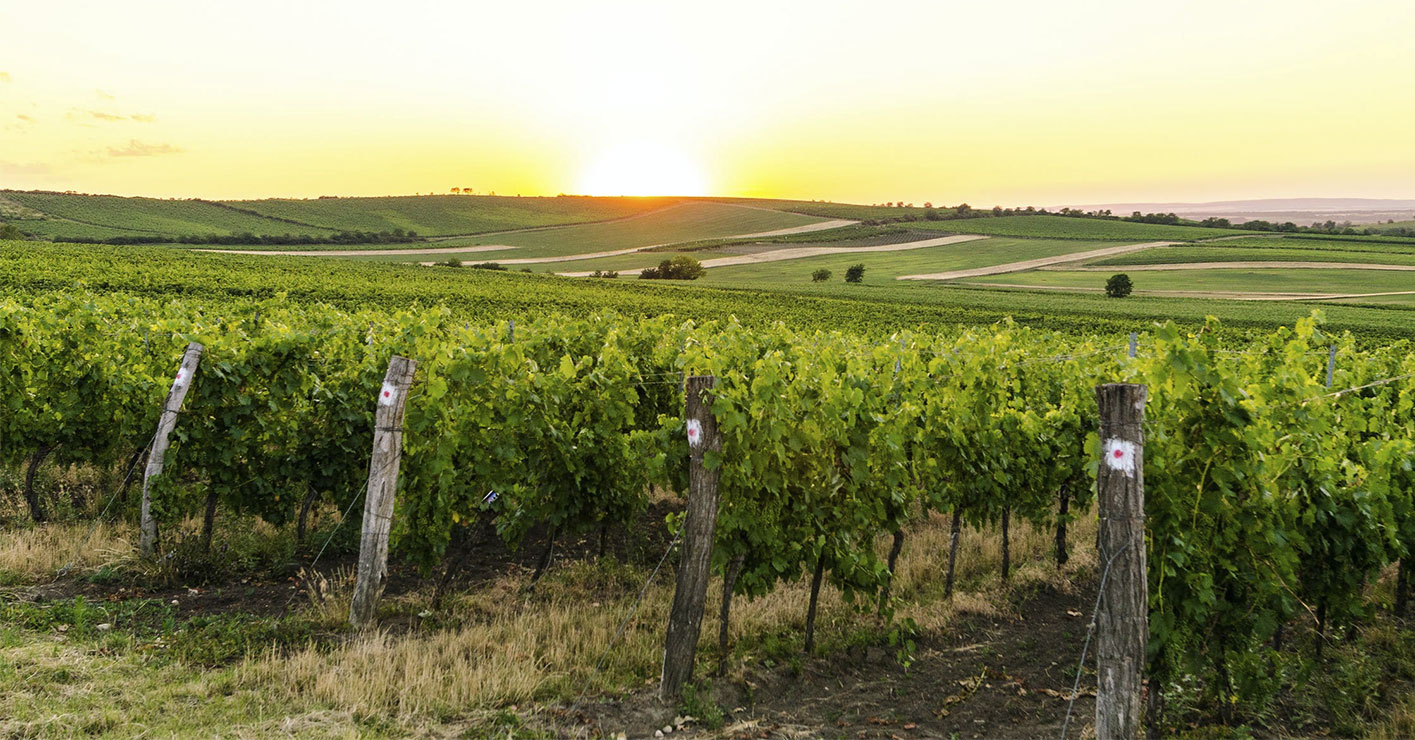 Our vineyards are part of the magnificent Fruska Gora wine district, which offers ideal climatic conditions for growth of our vines. The low hills of Fruska Gora open towards the Fruska Gora lowland that supplies them with warm sea air. Made up of thick layers of marl and sandstone, the soil of Fruska Gora is ideal for growing vines, which were first planted here as early as in Roman antiquity.
As our tradition dictates, we grow the vines in a way that lowers the burden on them and allows their grapes to mature to their fullest, which produces a balanced aroma and a richer taste.
The vines are carefully selected by variety. They are planted in intervals, just like in typical Fruska Gora vineyards. There are various clones that, together, offer the best characteristics of each crop. The raising method allows for the development of vines that are forced to compete between themselves in controlled conditions and to absorb nutritive elements and moisture from the soil.
This competitiveness makes the vines strong enough to produce grapes of suitably high quality. The fruit is healthy, sufficiently strong and complex, making the wine more elegant and noble. The grapes come exclusively from our vineyards.